How-To Articles
How-To Articles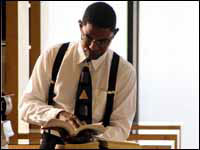 These articles are provided to give you a better understanding of the processes we use to complete your projects. You'll also find helpful articles to better use our products and services. We even provide some suggestions on how to do things on your own to save you time. We've covered a lot of information in this section but if you think of anything we've missed, just let us know.
Art Guidelines

We want to provide the best possible service. Typically, we preview customer-provided art files the day we receive them to assess production readiness.
File Checklist
1. Whenever possible, maintain files in their native format.
2. All TIFF and EPS files linked to the document should also be included as
individual files.
3. Provide all type converted to paths (outlined)
Adobe Illustrator/In Design: Select text to be outlined, select type, select :Create
Outlines".
Macromedia Freehand: Select text to be outlined, select Text, select "Convert to
Paths". For any copy which may require editing prior to production, please attach
all printer and screen fonts as individual items.

4. Please provide a "hard copy" (JPEG, PDF or Fax) of electronice files so we can
verify that we've received the correct files.
5. If crop marks and placement infromaion are not included in the image please
provide written instructions either on the disk or as a fax.
6. All colors are assumed to print CMYK unless otherwise noted.
7. Pixel-based images should print at minimum 150 PPI (pixels per inch) at full
size. Art is assumed to be built at 100% unless otherwise noted.