Shuttles and Urns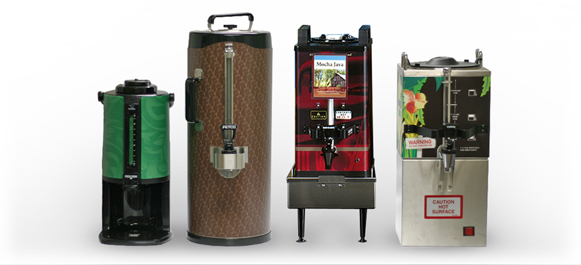 Description:
Identabrew's broad line of interchangeable CoffeeCoats® and lexan decals offer unique solutions for your beverage branding and merchandising programs.
CoffeeCoats®, Lexan decals can be easily removed or replaced to accommodate new images for merchandising, branding and special product campaigns such as seasonal or holiday promotions.
Our products are easy to clean, durable and resistant to tearing and cracking.
Features:
Durable back printed material.
Easy to clean.
Resistant to tearing and cracking.
Easy to apply.
A special locking tab system for Removable version
or Face plate and 3/4 Lexan decals for a permanent solution.
Covers dented equipment for a new look .
Notes:
CoffeeCoats®, Lexan decals are engineered specifically to fit each manufacurer's Airpots, Servers, Urns, Decanters and Stainless Steel Carafes.


Customers who use our Coffee Coats also use these related products: